Welcome to Bowie School District 14
Where responsible, inquisitive learning begins…
Congratulations!
Congratulations to Billy Riggs, first place high individual!
A Message from Our Superintendent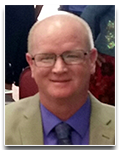 Dear Bowie Community Families,
Bowie School District is excited to be advertising for two elementary certified teachers: one for the k-2 class and the other for the 3-5 class. Please send any qualified candidates our way! Meanwhile, students are fortunate to have Ms. Gracie Madrid leading the preK-2 team. Mrs. Conger will continue to support the 3-5 team. Students are adjusting and adapting well to the changes. I look forward to your continued support of Bowie's quest to "be the best!"
Thank you for your continued support!
Sincerely,
Superintendent