Welcome to Bowie School District 14
Where responsible, inquisitive learning begins…
Congratulations!
Congratulations to Houston Klump, Bowie High Sophomore!
Reserve Grand Champion, Carcass: Lamb

A Message from Our Superintendent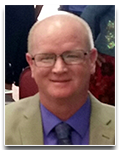 Dear Bowie Families,
The Bowie Unified School District will be hosting a free school carnival on Thursday October 26, 2017. It will be from 5:00-7:00 p.m. in the Bruce Brown Gymnasium. The cake walk is one of many activities that are going to take place. Any donations of any baked goods (cookies, cakes, cupcakes, pies) would be greatly appreciated. These donations can be dropped off at the administration building.
If you have any questions, concerns, or if you would like to volunteer, please feel free to contact Mrs. Wendy Conger, principal, at (520) 253.0813 (call or text).
Thank you for your continued support!
Sincerely,
Superintendent