Welcome to Bowie School District 14
Where responsible, inquisitive learning begins…
Welcome to the Team!
We are excited to have new certified teachers, Ms. Nyberg and Ms. Murphy, join the Bowie School team!

A Message from Our Superintendent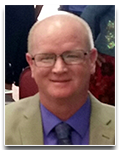 Dear Bowie School Families, 
Hope you had a rested summer. It is time for school to begin with a new year of learning! Looking forward to seeing returning students and meeting new students on August 14, 2017, at 7:45 a.m. Everyone will gather on the courts northwest of Doyle Elementary School. The day will begin with the pledge, the preamble, introductions, announcements, the school vision, and other important information.
Looking forward to seeing you in August!
Sincerely,
Superintendent