Welcome to Bowie School District 14
Where responsible, inquisitive learning begins…
Hands-On Learning!
Mr. St. Clair recently worked with Ryan Klump on repairing the dugout roof. A great example of hands-on learning!
A Message from Our Superintendent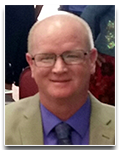 Dear Bowie Families,
We are excited about eighth grade promotion and high school graduation. This year has certainly flown by, and I am impressed with the strong work ethic of our students. The children have completed Arizona state testing, and the end of fourth quarter is approaching at a fast pace.
We are looking forward to the district awards assembly, kindergarten round-up, the kindergarten celebration, and the preschool fiesta. Please visit the calendar page. We hope to see you at one of our many exciting end of the year events. The pool should be opening up soon, so come make a splash! Don't forget about the yearbook. It is sure to be one of the best.
Sincerely,
Superintendent