Welcome to Bowie School District 14
Where responsible, inquisitive learning begins…
Congratulations!
Congratulations to Houston Klump, Bowie High Sophomore!
Reserve Grand Champion, Carcass: Lamb

A Message from Our Superintendent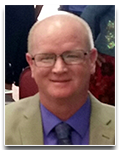 Dear Families,
It was wonderful to see so many of you at curriculum night. Thank you for visiting with your child's teacher. I am looking forward to supporting the learning journey for all of the children in the Bowie School District. Please make sure to
check the calendar
on our website regularly. Many events are planned for the fall including homecoming, the Halloween carnival, and the fall festival. Together we can "make a difference!"
Sincerely,
Superintendent