Welcome to Bowie School District 14
Where responsible, inquisitive learning begins…
Welcome to the Team!
We are excited to have new certified teachers, Ms. Nyberg and Ms. Murphy, join the Bowie School team!

A Message from Our Superintendent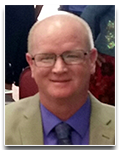 Dear Bowie Families, 
It is hard to believe the end of the school year has arrived. This year has brought a tremendous amount of accomplishment and school pride from students participating in the Cochise County Fair to the middle school track invitational to the athletics banquet. Bowie students have been actively involved in numerous activities. 
Congratulations to our graduates. The Bowie Unified School District faculty and staff wish you all the best. To our students who are remaining, school starts on August 14, 2017. 
Have a safe and fun-filled summer vacation.
Sincerely,
Superintendent