Welcome to Bowie School District 14
Where responsible, inquisitive learning begins…
Congratulations, FFA!
Congratulations to Ryan Klump for receiving first place in FFA range and to the Bowie High School FFA team for placing second. Way to go!
A Message from Our Superintendent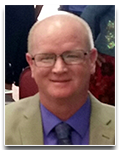 Dear Bowie Community Families,
Welcome to third quarter! At Bowie Unified School District, we strive to be a strong presence in the Bowie community. We keep our students busy learning new curriculum everyday. We know a strong partnership with Bowie families will make a great difference in your child's education. Please help us by ensuring your child attends school ready for the learning experience, reads daily to improve literacy skills, shares school experiences with you, and knows that you expect him/her to succeed in school. We will do our best to ensure the success of your child. 
The awesome Bowie staff and I are honored to be a part of the Bowie community. We thank you for your continued support. 
Sincerely,
Superintendent